The gig begins at 1800 hours on a Thursday? Hard to make for a dad with a job. To make it even worse, I find out when I arrive at the venue twenty past six that California's FUELED BY FIRE hit the stage at 17.45. So they're long gone. Missed!

Luckily, I won't be missing my second live encounter with NILE. The first time was at Wacken 2003 and it wasn't a bad experience at all. Nile is not a band I've followed closely, even if I have a few of their CD's. The thing about Nile's music is this: You have to take a deep breath before you dive in. It's demanding music, it puts your ears to the test, but it's also great music. The theme of Egyptian and other Near Eastern mythology is of course also one that goes down well with yours truly, as are the long and rather impossible song titles Karl Sanders and his fellow Egyptomaniacs come up with.

If you're looking for showmanship, don't go to a Nile gig, because there is little of that. If, on the other hand, you're looking for an intense musical experience, you're in the right spot. Your ears will be busy filtering the nuances, taking in the powerful burst of technical death metal. Transforming the complex soundscape of a band like Nile is often a challenge, and tonight is one of those nights where it at times is a tad difficult to hear exactly what's going on, but still, this is such an obvious display of brilliant musicianship and power.
[80/100]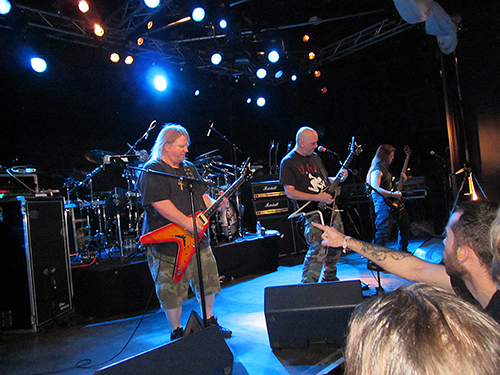 It's no secret that I'm here to see MORBID ANGEL tonight. Along with Death (and this, by the way, is the very day of Chuck Schuldiner's passing - R.I.P. Chuck!), Morbid Angel is my favourite death metal combo. And tonight is no disappointment, although the sound engineer, again, is challenged by a sound that doesn't always suit the live situation perfectly. Dave Vincent's vocal is too low in a few instances (where I stand at least), the guitars blur a bit from time to time, and at some point I'm in the first row, right side, i.e. right in front of Trey's Marshalls, and I simply have to move away because it's too much of a good thing for my eardrums.

No matter, when Immortal Rites starts out, it's like coming home. The sweeping groove of the beginning of Fall From Grace is as amazing as ever. Rapture likewise amazing, and on it goes with one classic track after the other. The two newest tracks aired are Existo Vulgaré and Nevermore and they fit in nicely with the old material, although I'd have replaced Existo with 10 More Dead if I'd been able to decide. As long as Where The Slime Live is there, I'm happy! And it is!

Just like Nile, this is not a big show band, even if Vincent has a lot of charisma and Tim Yeung is a drummer who does his best to communicate with the crowd from behind his kit. Yeung, by the way, is simply stunningly amazing behind the aforemention drumkit. I wonder if Pete ever comes back?

Trey and Destructhor seem to have next to no need to communicate with the crowd in front of them. Trey is as always completely absorbed by his axe and hides behind his curtain of hair. Destructhor is entirely focused as well, constantly having his eyes fixed on the strings. They deliver the goods with their instruments, nothing else, and they do it with near perfection.
[90/100]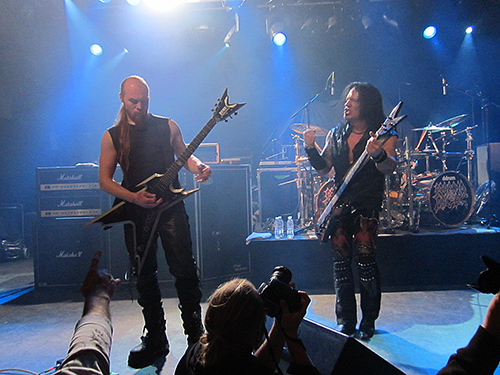 Many good things can be said about KREATOR, and one of them is that they have shitloads of experience. To be honest, I'm not really in the mood for Kreator tonight. I'm more inclined to let Morbid Angel sink in and enjoy that, but then again, I'm not the kind of person who'd let a metal gig go by if I'm already at the venue.

I don't regret staying. Kreator now how to put together a good show and they do have the songs to carry it. In terms of sound, Kreator's music is so much more grateful to leverage. Yeah, it sounds good. New songs as well as old are delivered with full throttle by Herr Mille Petrozza and his men and Aarhus is loving it.

For me, the highlights are Extreme Aggressions and Betrayer, but that's probably just me because 'Extreme Aggression' is the Kreator album I listened to the most. Excellent gig, excellent tour package!
[85/100]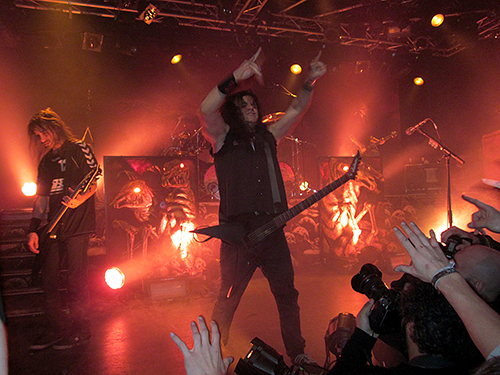 More pictures right here: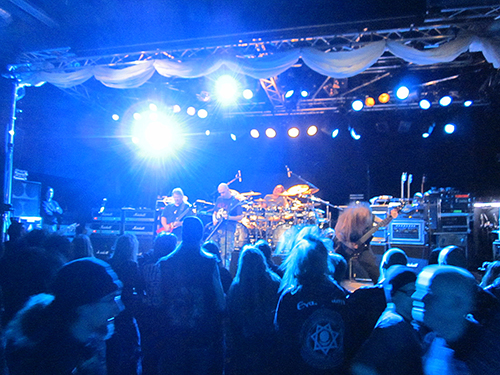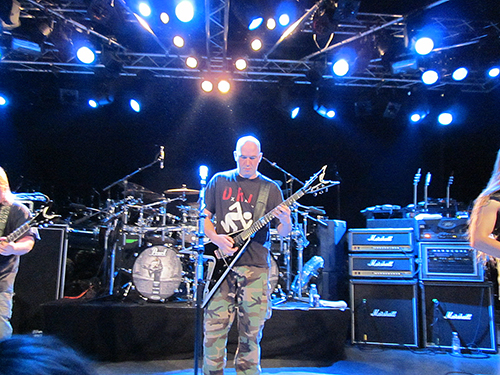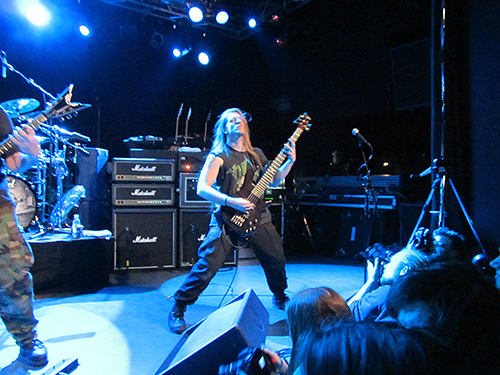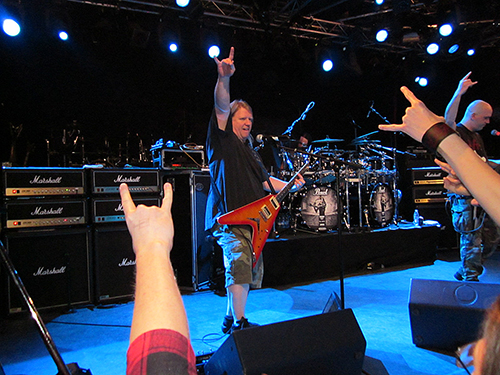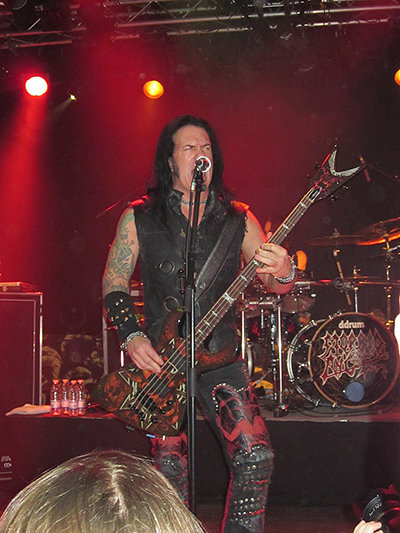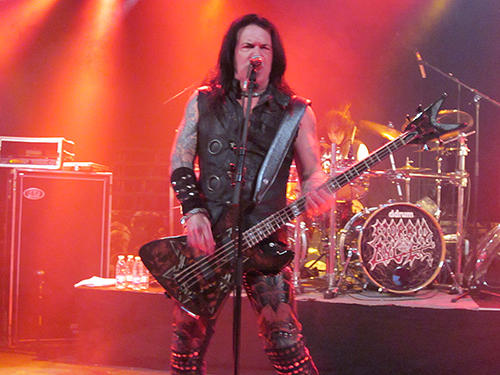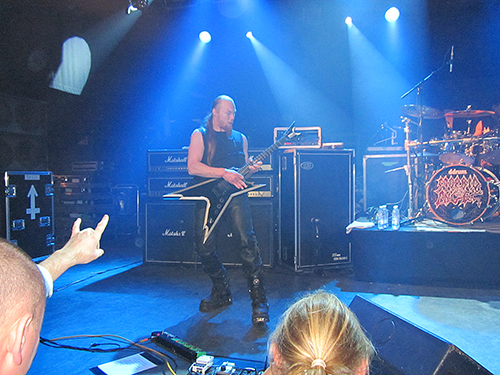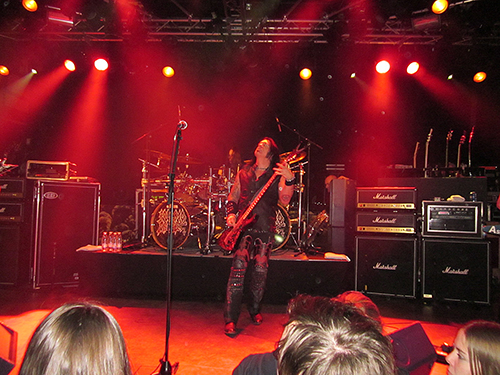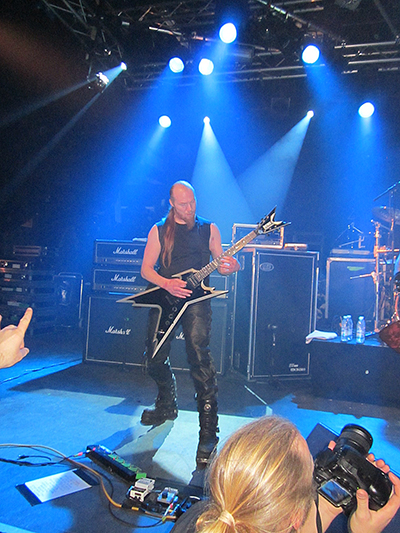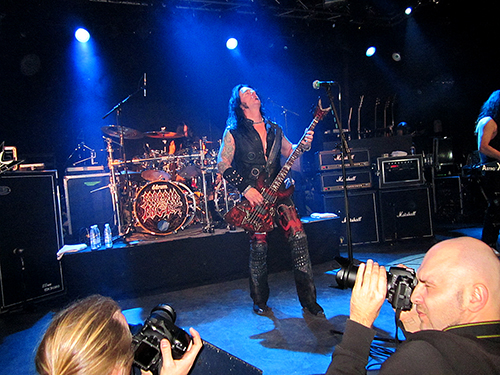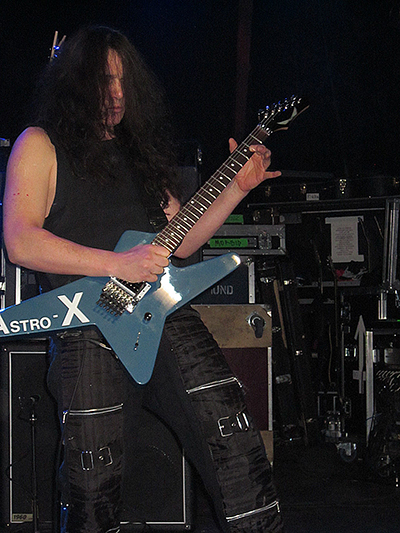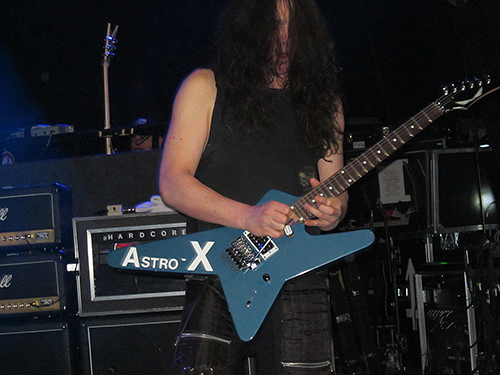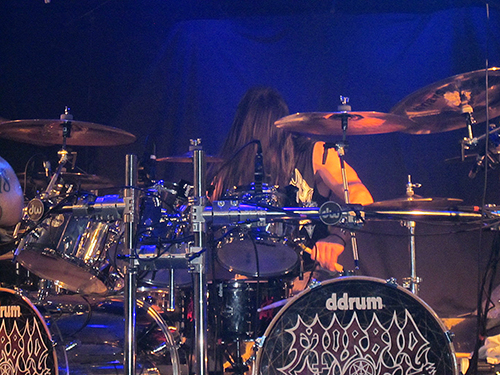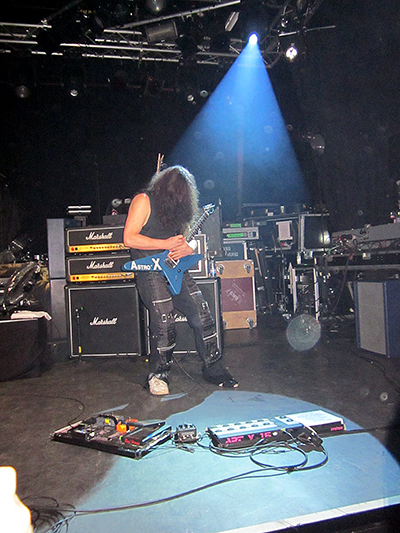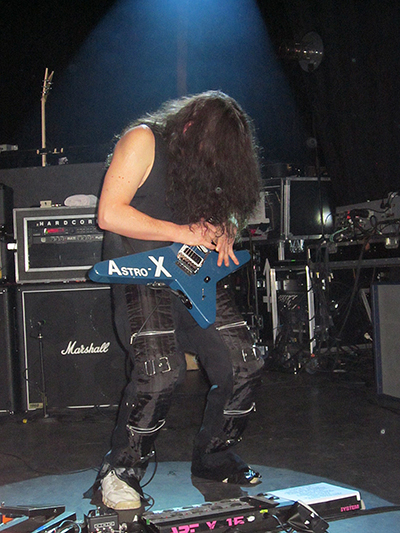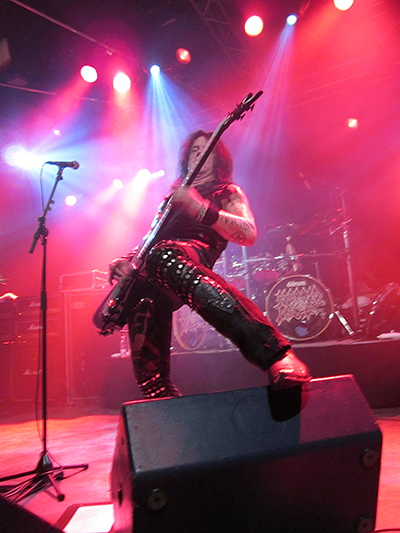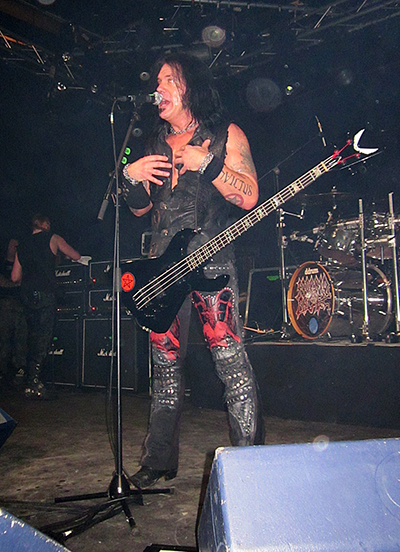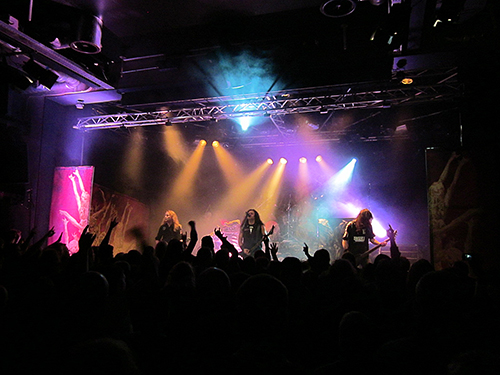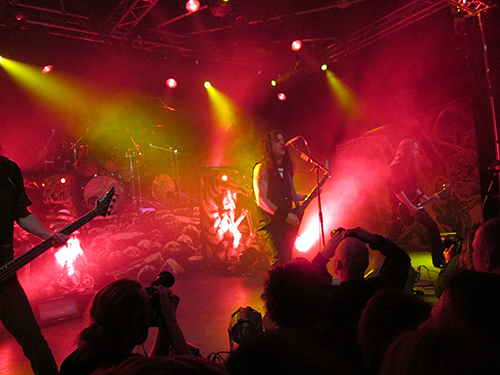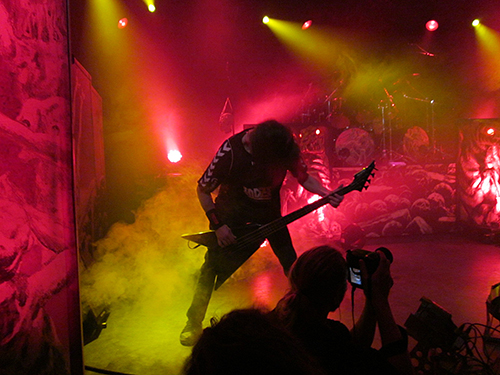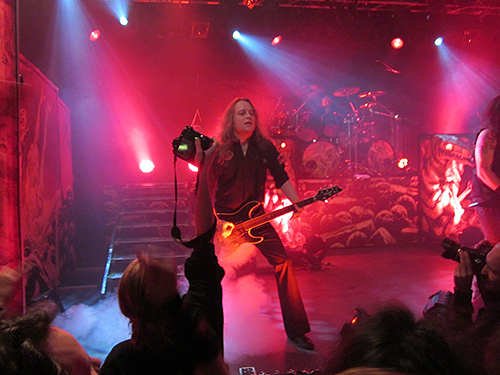 Attending: Thomas Nielsen