FALCONER
The accolades being heaped upon Falconer could be down to a number of factors. Chief among them is having, in a relatively short space of time, developed their own sound within a highly overwrought genre. In fact it was the songs that possessed some 'peculiarity', such as those with Swedish lyrics, or the hip folk-sounding 'Mindtraveller', that went down best tonight.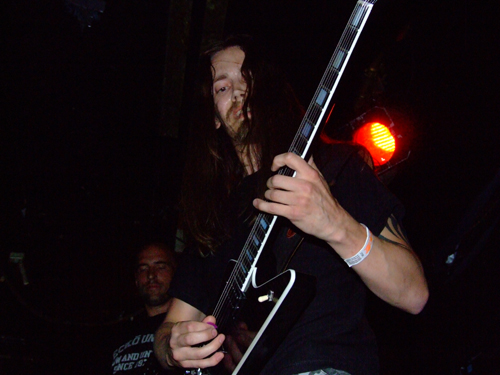 Like Dragonland's set, it was Falconer's lead vocalist who made a lasting impression. Matthias Blad, an actor by profession, is in fact a very good vocalist but his laid-back vocal projection sometimes resulted in his singing being drowned out by the rest of the band, especially in the more aggressive parts.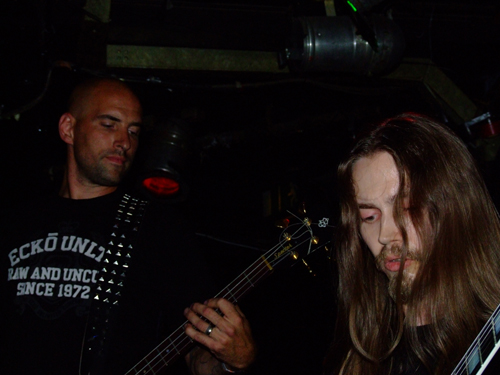 The set-list was well selected with quite a few numbers taken from the recent "Among Beggars And Thieves" album. On the other hand, "Grime Vs Grandeur" and "The Sceptre Of Deception" were virtually ignored, probably a wise move considering the general high regard for the early and the latest releases. There wasn't a moment when Falconer let down their guard and even the songs 'Vargaskall' and 'Himmel Så Trind', despite their foreign (well, 'foreign' for most Londoners) lyrics, were well appreciated by the audience. Mentioning the audience, Falconer seem to have established a loyal following as I noticed singing along to nearly every song of their set.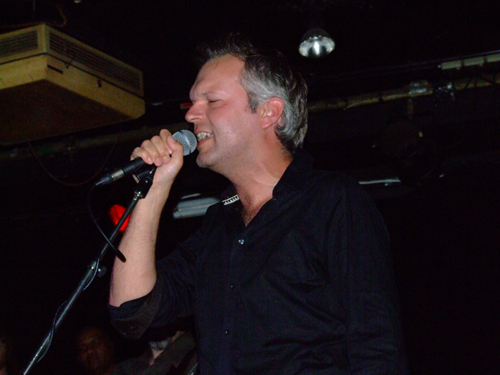 Despite sound problems that also seem to affect Falconer's show, it was certainly an enjoyable performance. The best, however, was left for the end. 'Clarion Call' - from the band's critically acclaimed "Chapters Of A Vale Forlorn" album – was the last song scheduled for the night and it really brought the house down with several sections of the audience singing the song from start to finish. A great atmosphere reigned. Consequentially the Falconer guys were hyped up and gave the song one hell of a delivery. Even though the gig had officially ended, 'The Underworld' kept screaming for more. The calls went on for several minutes until the crowd's obstinacy was rewarded with an impromptu but excellent rendition of 'Under The Glade'.
Falconer have quite an unassuming and humble aura about them but maybe that's why their fans respect them so much. Power Metal lives to fight another day.
Set-list:
Field Of Sorrow
Tower Of The Queen
Wings Of Serenity
Vargaskall
Quest For The Crown
Man Of The Hour
Catch The Shadows
Himmel Så Trind
Upon The Grave Of Guilt
Boiling Led
Mindtraveller
Clarion Call
My rating: 85