Raunchy
I really had great expectations for this concert, as Raunchy is said to be a very competent and experienced live band, belonging to the more well known part of Danish metal bands, and they stand for a combination of melodic choruses with great hooks and raw and aggressive metal on a high musical level. Also I knew that they were about to embark upon a European tour – they had to be in good shape…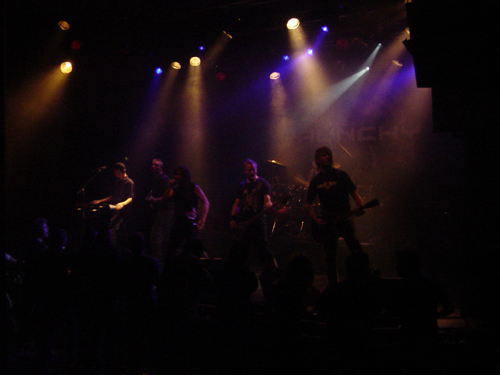 Raunchy is a six piece outfit that consist of Jesper Tilsted (guitar), MortenToft Hansen (drums), Lars Christensen (guitar), Jeppe Christensen (keys/vocal), Jesper Kvist (bass) and Kasper Thomsen (vocal).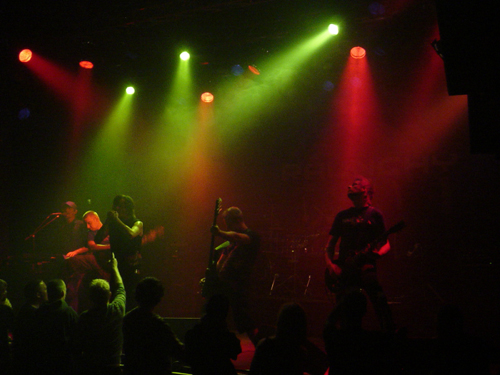 And from the beginning they seemed concentrated, extrovert and up to making it a good concert, even though the audience should have been bigger (and more alive!). More had arrived since D.C. left the stage, but Train was not at all full – sad, that the local patriotism can't drive people to shows like this, to back up Danish metal some more.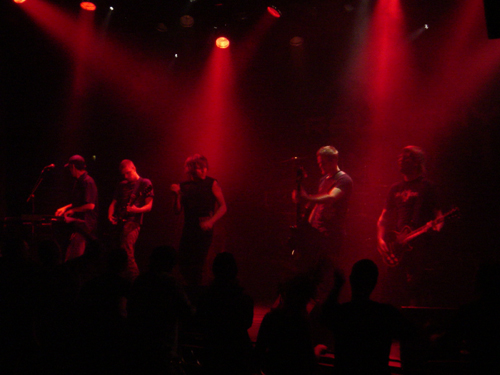 The drive in the band was there from the very start, led by lead singer Kasper Thomsen, who jumped around the stage as much as possible, trying to make a connection to the audience, and he was to some extent successful.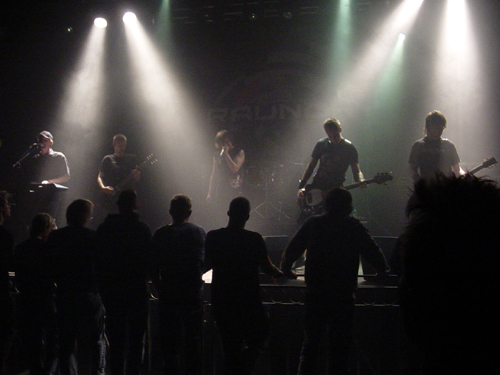 Through the approx. one hour concert the audience was treated with tracks mostly from the last two albums "Confusion Bay" and "Death Pop Romance", including among others the hit and one of my personal favourites "Join the Scene".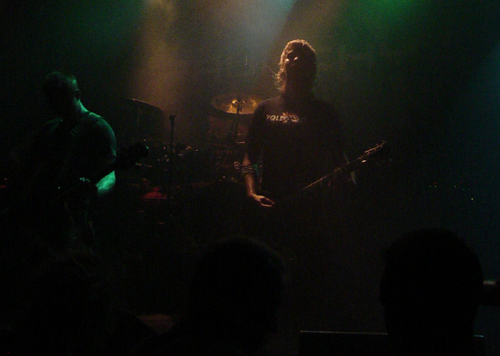 Both vocalists (the lead does the harder growl like parts, and the keyboard player the more melodic parts) are very good, but throughout the concert the level was too low compared to the instruments, especially for the melodic parts. And as the music of Raunchy has a lot of it's "charm" and strength in this combination of vocal work, I didn't quite get the musical experience I had hoped for.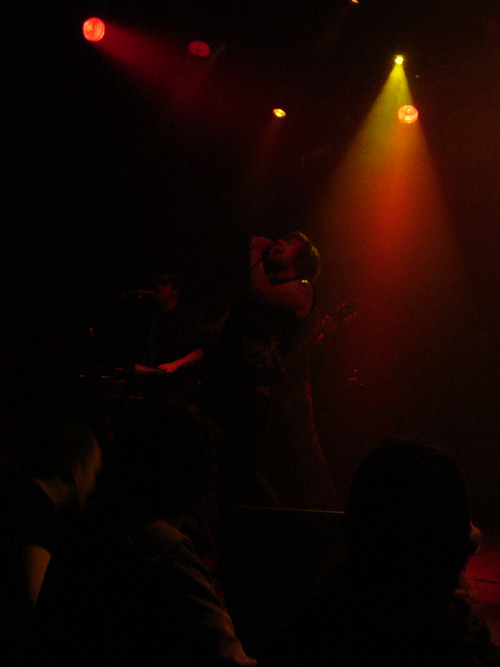 I know that most bands like to give it a little extra volume playing live, but for a smaller venue like Train the sound was simply too loud for me (I measured 114 dB in a ca. 10 m distance with my mobile) – I've been to a lot of concerts with Motörhead and others who play really loud, and generally I don't mind, but in this case it almost turned into a noise wall, and it disrupted the finer details and the melodic feel of the music. Who was at the buttons this evening – hopefully not their own soundman?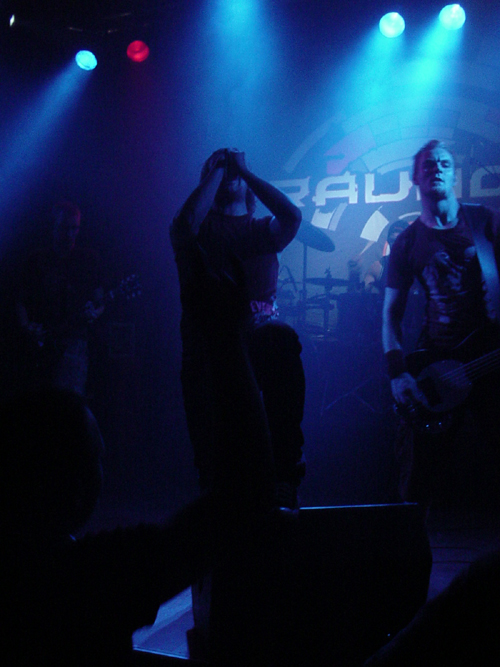 Generally Raunchy made a good impression on me on stage, but as pointed out before the crowd and the sound could've been (a lot) better. If the sound is better next time, the rating will probably be a lot higher.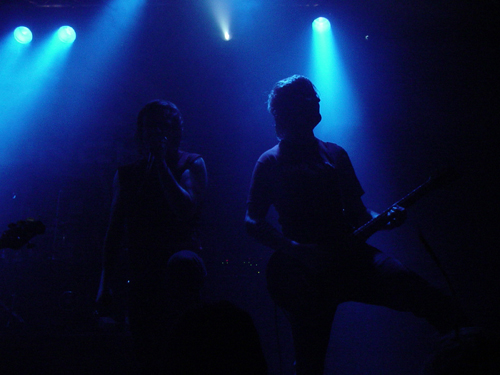 Rating: 65