---
The music of German death metallers ABYZZ is based on midtempo parts, loosened with breaks and guitar solos that create their unique sound. After several releases now the band presents the third full length album 'Empusa'. ABYZZ are connoisseurs and they MUST have the chance to be heard by more metalheads!!!
How do you see the development in your music in your third album compared to your previous releases?
The major difference to our previous releases is that we finally found a sound engineer, who understands our musical work and was able to make the whole thing solid and compact. Since our first full-length album "Terror Mundi", our song writing hasn't changed so much, it's more the subtleties that makes the little differences. And with the "Empusa" the sound is at last as good as we wanted it to be.
What are the features which you would never change in your music?
Heaviness, melody and diversity! These are the things, we never wanna change in our kind of metal!
What are the advantages and the benefits of self-producing? If you have the chance would you sign to a big label?
With self-producing your music, you're more independent in what you can do! There is no one, who restricts you and tries to get you more saleable! If we ever sign to a "big label" again depends on the contract. We make metal for 17 years now, and most of the time without any label in the back, but we're still here! And to tell the truth, I don't think we are suitable for the "big labels"!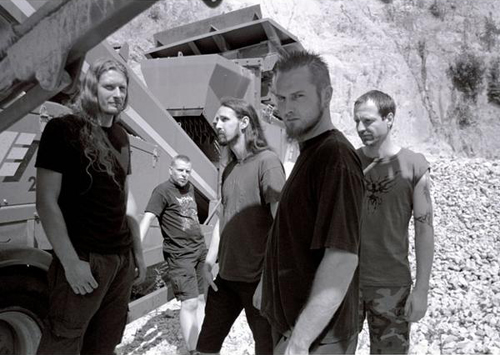 What are the bands that inspire you to compose music?
There are so many great bands, so where should I start . . .
Your line-up is stable. Will you introduce everyone from ABYZZ in a few words?
Krusty (guit) he always tries to beat ABYZZ to the maximum level in work
Sebastian (guit) he supports Krusty in beating ABYZZ
These two are the main songwriters in the band
Matze (bass) he is our "stage devil", he lives to play live
Bolzen (dr) he is the "entertainer" in the band, always good for a joke
Arno (voc) . . . just the vocalist of ABYZZ . . . he can scream pretty loud
Are the messages of the lyrics important to you? At what level?
Yes! With the lyrics I say what I feel, what I find wrong. I try to tell stories with it, and - of course – I wanna entertain the audience!
How has the metal community (media and public) responded to your last album?
Mostly positive, and that is really satisfying for us! It tells us, that we've made some things right!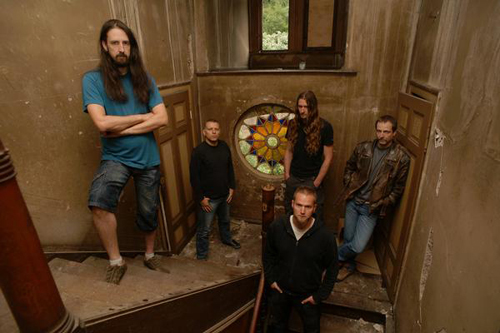 What are your strongest abilities on stage? How do you attract fans to come to your shows?
Because of the diversity in our music, we are able to play with different kind of bands. We fit to a black metal band as well as to a pagan or a death metal band. That makes it easier to reach new fans. How we attract them to come to our shows? I really don't know it for sure, they're just coming . . .
What will you wish to your band in 2011?

I hope to play live on many stages, to make some new songs and to have a lot of fun with ABYZZ! And maybe we could reach some new fans . . .
However, thank you for your interest and patience! Maybe we'll meet at a concert (if you have suggestions – please let us know!).
Rock'n'Roll!!
ARNO/ABYZZ
---